Experience the Revolution in Pet Care with
Hannah the Pet Society


and

Hannah Pet Hospital.

Unlock the key to exceptional Pet healthcare through exclusive Membership.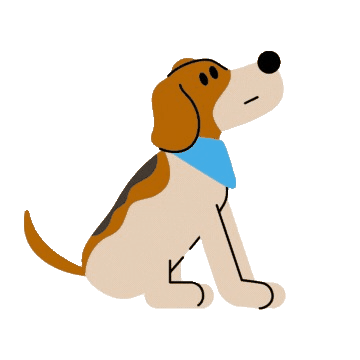 Hannah Pet Hospital
Exclusively for Hannah the Pet Society Members
A Membership with Hannah the Pet Society is your gateway to a revolutionary approach to Pet care. Only as a Hannah Member can you benefit from the comprehensive Total Lifetime Care® plans at Hannah Pet Hospital, where your Pet's well-being is in reliable hands.
Our unique approach combines preventive care, illness and injury medical services, dental care, emergency care, obedience training, and behavioral support—all conveniently bundled into affordable monthly plans. With Hannah, you can ensure your beloved Pet receives lifelong care without straining your budget.
A Revolution in Pet Healthcare
Why Choose Hannah Pet Hospitals?
Total Lifetime Care®
Our all-inclusive plans cover all aspects of your Pet's healthcare, ensuring they receive the comprehensive care they need at every stage of life.
Expert Veterinary Care
Our team of skilled veterinarians and a caring medical team are committed to deliver exceptional medical services and heartfelt care.
Affordable Monthly Plans
Hannah's budget-friendly monthly plans provide predictable Pet healthcare costs, offering you peace of mind and financial ease.
Convenient Locations
We have two locations to serve you, making it convenient to access quality Pet care
near you.
Exclusive Member Benefits
As a Hannah Member, you'll enjoy exclusive perks such as discounted products, access to Member events, telemedicine, and more.
Our Veterinary Services
Hannah Pet Hospital is a full-service veterinary hospital treating cats and dogs in Tigard and Portland, OR. Our various veterinary services range from dental care to pain management and more!
Meet Our
Veterinarians & Team
Our veterinarians bring a wealth of experience and knowledge to our hospitals. Supported by our dedicated team of Pet practitioners, nurses, and service coordinators, we strive to create a positive and welcoming experience for you and your furry companions. Your Pet's well-being is our top priority, and we are here to address any concerns or questions you may have along the way.
What Our Members Say About Hannah
We are incredibly grateful for the reviews and feedback we receive from our valued Members. Your trust and satisfaction mean the world to us, and we are honored to be a part of your Pet's healthcare journey.
Overall good care of my two dogs. Comforting to know they are there no matter what. Friendly and supportive.
Linda M.
We love our Hannah team. Our gmo is always so happy to see his Hannah family. His vets and team are always there to make sure gmo is always at his best health.
Crystals C.
Hannah Pet Hospital – Redefining Pet Healthcare.
Comprehensive, quality care for a fixed monthly fee
Discover Our Total Lifetime Care® Plans
Take the First Step Towards Total Lifetime Care®
Reserve Your Membership
At Hannah the Pet Society your Pet's Total Lifetime Care® is closer than you think. Comprehensive, affordable care for a fixed monthly rate. Reserve your Membership below to get access to state-of-the-art veterinary care, Pet training and exclusive Member benefits.